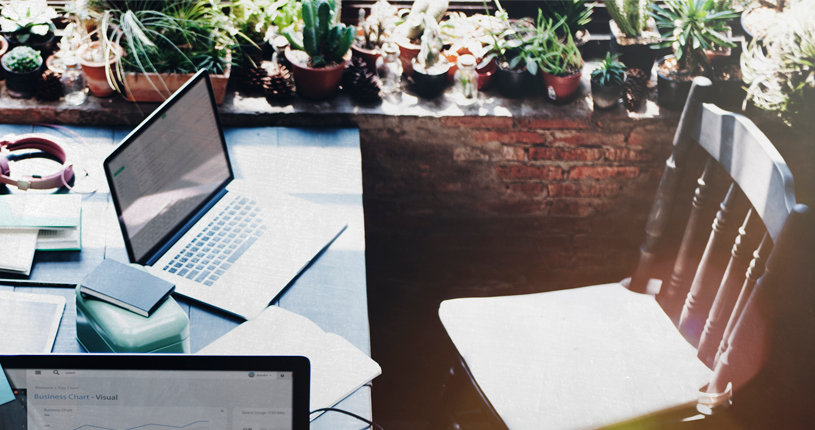 TMS caught up with Judith Sellick, Managing Director at Judith Sellick Consulting, on how she delivers the best results for her clients using the TMS Profiling Suite. Judith has run her consulting company for 18 years with a focus on building the leadership capability of organisations.
I've always been struck with the way Judith seems to effortlessly form long-term strategic partnerships with her clients and grows her work throughout an entire organisation so I met with Judith to learn more! We had a long and fascinating conversation about Judith's unique way of working with clients and here are some key insights.
How did you get into this work?
JS: I was in HR originally, working in-house, and had the opportunity to work in the OD space. As part of this we had an external consultant, Ian Gillies, use the TMP with the Executive group and I saw what a powerful tool it was at that point.
I'm accredited in a number of profiling tools, but I use the Team Management Profile (TMP) 95% of the time as the first step in developing leaders in organisations, as the core of leadership is being self-aware.
How do you start working with a client?
JS: Most of my work comes from recommendation. For example, someone from an old organisation I worked with, joins a new one, and asks me to work with them.
I always start with the executive team… I've learnt that over the years. Perhaps 10 or 12 years ago I may have done a one-off hit, but that type of event is a big, expensive investment and usually doesn't go very far.
What's your typical roadmap working with a client?
JS: It really depends on the organisation, but I always work with every person individually first. Each person completes the TMP and we explore their Profile in the context of their role in the leadership team: What's working well in the team, what's not working well.
Then I design a whole workshop based on the responses I get from the executive team members. None of my programmes or roadmaps are ever the same! Every single one is tailored to meet client needs (note: Judith's TMP major role is Creator-Innovator). Many of my clients have said that I'm different to others consultants they've worked with. I tailor everything to the client.
When I run a team workshop, the activity is that each person shares:
What do I add to the team?
What have I learnt about myself: strengths and weaknesses
My impact on the team?
We then assess the team: we look at what's working and what's not, through the lens of the TMP and associated models. Themes and issues fall out of this, which we translate into goals for the continued development of the team for the next three months.
How do you promote a long term, strategic approach, rather than a one-off hit?
JS: I work with executive teams using a range of tools and approaches including Lencioni's work, Emotional Intelligence, and the TMP; all focussed on supporting people to be the best possible leader they can be. I help organisations plan how they'll develop leadership capability across the organisation – which parts they can do themselves and which parts I can help them with. I don't want them to become dependent on me, I want them to be able to Maintain things, and be sustainable.
Whatever the approach, I'm most likely to use the TMP, as that's the core of leadership.
Around 40% of my business is working one-on-one with senior people in leadership coaching and this is often what opens the door into a new organisation. Initially I'll work with a CEO, where I use three TMS Profiles – the TMP, the QO2 Profile and Window on Work Values Profile, as part of coaching them. That way they get to experience their personal leadership journey, without trying to 'sell' them something. Plus, once they've experienced their own Profile, they want everyone else in the organisation to do this because they say, "it helped me so much".
The organisation must be serious about wanting to develop their people, not just a tick-the-box that we've 'done' team development. Developing teams and leaders is best seen as a journey, not a destination, otherwise you just sabotage your own programme.
How do you grow the use of TMS in a company? And what are the client benefits?
JS: Firstly, it's a common framework. It enables people to have conversations they couldn't have before. I'll hear something like this in a meeting: "I think we've done enough Exploring, let's move into Organising." It shows that people are using the language of preference; whereas before they got riled with one another, the TMS language takes the sting out of things. Also it helps leaders move right around the wheel. Rather than "that person has their head in the clouds", we value each person, their contribution, and each part of wheel.
A big plus is how the TMP helps executives understand that other teams in the organisation often approach things like change very differently from them! Leadership teams are often in the Northern part of the Team Management Wheel, while 75% of the rest of the organisation is in the Eastern side of the wheel. Executive teams are often excited by the vision, whereas their teams who are more Practical and Structured in preference need to know specifically what will happen.
For example, an executive team I worked with ran a strategy roadshow all over the country. They received really negative feedback from staff. In short, staff wanted to know who was doing what and what were the changes on a day-to-day basis. The roadshow was redesigned based on the feedback, and approval ratings went from 28% to 80%. The benefit was there was more buy-in to the changes; if you don't give information how people want it, they turn off and think "this isn't important to me".
What are 2 things you could implement from Judith's approach?
For me, 2 insights were:
Consider 1-on-1 TMP debriefs prior to a group debrief. If that's not possible with the entire team, work 1-on-1 with the leader and key decision makers.
For me, Judith's approach is all about sustainability and a long-term approach. Nowadays there's a tendency for people to want things instantly, but good things take time!
Interviewed by Clio Robertson, TMS Senior L&D Specialist