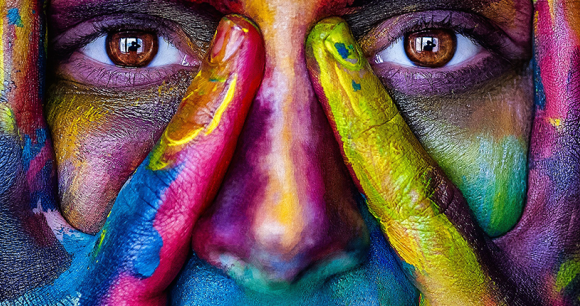 Global workplaces are facing a serious issue right now: the lack of genuinely diverse and inclusive cultures. This issue affects all types of companies, from small startups to multi-billion dollar corporations such as Google and Meta, who have both been under fire for not doing enough to promote diversity in their workplaces. In an attempt to address this issue, some companies are taking drastic measures to redefine their workplace cultures.
Having diversity in your workplace has several benefits. It allows employees to develop and bring out their full potential. It improves productivity, innovation, and profitability. Lastly, it allows you to learn from each other's experiences and brings you closer as a team.
To be successful in creating a diverse and inclusive workplace, you need to foster an environment where everyone feels safe and respected in your organisation. One way of doing this is by creating a collaborative culture where everyone feels included in the decision-making process and where there is no "siloing" between departments. By encouraging employees to interact with each other more frequently, teams become more comfortable talking about differences rather than avoiding them.
Here are a few simple steps you can take today to start creating diversity and inclusion in your workplace:
Understand the problem
The first step is understanding why diversity is important in the workplace, and what role it plays in your company culture. You need to be able to clearly define "diversity", as well as understand all the forms diversity can take in your workplace, such as gender and sexuality, age, race, or religion.
Define an action plan
Once you know what kind of work environment you want to create, it's time to put an action plan into place and to start working towards your goals. This plan should include all the steps you will take to create your ideal environment, and the resources you will need to execute the plan. Some of these steps might include:

Creating awareness about diversity in all departments of your company
Creating a resource library for employees who want to learn about diversity
Hosting workshops and training for everyone in your company on how to be more inclusive and respectful in a diverse workplace

Keep track of your progress towards creating diversity in your workplace
Your action plan might not always go as planned, but that's normal. Use this opportunity to identify what went wrong and learn from it so that when the next opportunity arises, you're ready for it.
Don't forget to celebrate your successes
Even the smallest victories deserve a celebration! Remember that creating a diverse and inclusive workplace culture does not happen overnight. Getting there will take time, resources, and hard work, but eventually, you will create a more open and respectful workplace where everyone feels included and safe.

Diversity and inclusion are recognised as important measures for the strength of any organisation. For example, companies with a diverse workforce are more likely to attract talent and maintain a competitive advantage in their industry. Similar benefits apply internally as diverse and inclusive cultures build collaboration and promote innovation.
Get insights from the Windows of Work Value (WoWV) profile
The TMS Window on Work Values (WoWV) personal development profile focuses on the alignment between personal and organisational values and provides a solution when misalignment presents itself.

The WoWV Profile includes the self-rated Values Alignment Diagnostic Tool that provides insights into how an individual's values stack up against their perceived organisational values. This ultimately supports conversations and insights into where individuals need to focus their awareness in order to become more effective and productive as a team.
The WoWV Profile is unique in its focus on the work values driving performance, as opposed to traditional personality or ability-based assessments. The questionnaire assesses the eight work values that drive individual and organisational effectiveness in a team. It provides a measurement of the extent to which an individual is operating in alignment with their own values, along with a perspective on the organisational cultural values driving performance. The profile is designed to increase awareness of personal and organisation's values and belief systems that are underrepresented in the individual's behaviour and adapt it to represent more closely that which is required for optimal performance. It is based on the widely used and validated TMS Window on Work Values (WoWV) tool, and identifies personality-behavioural styles in the individual.
Click HERE to register for our next Window on Work Values (WoWV) Profile Accreditation Workshop