The TMS Team Management Profile (TMP) is one of the world's leading psychometric profiling tools for personal, team and leadership development.
The TMP is not just about psychometrics, it's about learning. An understanding of the eight core activities (Types of Work) that all teams must do to be successful is critical for any individual in a work context. Work preference psychometrics are then overlaid onto the Types of Work Wheel to identify an individual's work preferences and create their unique Team Management Profile.
The benefits of teams understanding each other's Team Management Profile include:
Identify a person's strengths and work preferences
Develop greater self-awareness and strategies to improve performance
Understand why people work the way they do
Provide a common language for teams to communicate with
Enable leaders to successfully and confidently assign people to projects and tasks
Deliver objective, constructive and work-focused insights.
If you are operating in an environment where your teams or clients are seeking improved team effectiveness, greater understanding of team dynamics and opportunities for improvement, this simple and easy to implement profile is simple, practical and effective.
---
For Human Resource and Learning & Development professionals, becoming accredited is as easy as investing a day of your time with our experienced facilitators.
Once accredited you'll be armed with all the support tools you need to immediately integrate our Team Management Profile (TMP) into your programmes – and our dedicated Client Support Team are here to help you administer, process and manage your groups.
We're never far away and always ready with a smile!
---
The Team Management Profile (TMP) can be used for:
Onboarding
Team Building
Leadership Development
Management Development
Conflict Resolution
Graduate & Business School Programmes
Executive Coaching
Career and Succession Planning
The Team Management Profile (TMP) includes:
Personalised feedback in a 5,000 word report
Unlimited access to TMS Global for 2 years (which includes profile-linked Diagnostic Tools, Videos and eBooks)
A comprehensive TMP Personal Discovery Workbook
A strategy for improved decision making and problem solving at work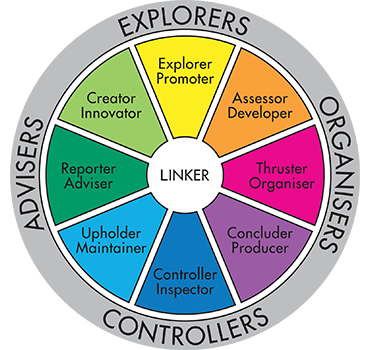 The benefits of the Team Management Profile are for everyone in a workplace - individuals for self-awareness and professional growth, teams to learn and grow together and for organisations to create high performing, connected and engaged teams. The TMP is a lifelong learning approach that evolves with you on your career journey.
Kathy Wooller, Evolve Pro Australia
View other profiles

Opportunities-Obstacles Quotient Profile (QO2)
Building Capable Leaders: CALIBRATE
The TMS Opportunities-Obstacles Quotient Profile (QO₂) personal development test highlights people's predisposition to seeing opportunities vs obstacles in particular situations, and their probable approach to innovation, change and risk. If you are operating in an…

Window on Work Values Profile (WoWV)
Building Capable Leaders: ALIGN
The TMS Window on Work Values (WoWV) personal development test Profile  focuses on the alignment between personal and organisational values, and provides a solution when misalignment presents itself. If you are operating in an environment…

Linking Leader Profile (LLP|360)
Building Capable Leaders: LEAD
The TMS Linking Leader psychometric testing Profile (LLP|360) is one of the world's most widely used 360° multi-rater diagnostics. The LLP|360 identifies performance around fundamental people, task, and leadership-related skills.

Based on 360° feedback, the Profile…