The TMS Opportunities-Obstacles Profile (QO2) highlights people's predisposition to seeing Opportunities versus Obstacles in particular situations, and their probable approach to innovation, change and risk. If you are operating in an environment where your teams or clients are seeking improved decision making, more effective problem solving and stronger clarity around goals, then the QO2 is the right solution.
The Profile provides valuable insights as to why some people:
Are threatened by change, while others are energised by it
Hold on to the past, while others race towards the future
Only see problems, while others see opportunity and solutions
Assume the worst (glass half empty), while others see potential (glass half full)
Find it difficult to set goals, while others are driven by them
Understanding these differences allows leaders, HR and L&D professionals to more successfully:
Design and execute change programmes
Develop resilience in the workplace
Identify thought leaders and innovators
Design teams better equipped to run risk related projects
---
For Facilitators, Human Resource and Learning & Development professionals, becoming accredited is as easy as investing a day with our experienced Learning & Development team who will guide you through the process. Once accredited you will be armed with all the support tools you need to immediately integrate our QO2 Profile into your programmes.
Our dedicated Client Services team provide all the support you need to process, administer and manage your groups.
Click the Accreditation links to see our upcoming workshop dates and to learn about our flexible accreditation options.
---
The QO2 Profile is used for:
Leadership & Management Development
Risk Management
Change Management
Life Coaching
Performance & Conflict Management
Innovation & Creativity Teams
Executive Coaching
Mindset Coaching
The QO2 Profile includes:
Unlimited access to TMS.Global for 2 years which includes Profile linked Diagnostic Tools, Videos and eBooks
The QO2 Development Guide
Access to online personal development tools
Practical data insights on individual results
A strategy for improved decision making and problem solving at work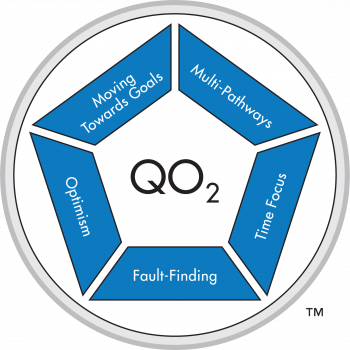 The QO2 is a powerful tool in helping members understand others approach to risk taking and openness to new ideas. When selecting climbing partners, QO2 really comes to the fore especially when making a summit bit for Everest.
Bob Killip & Zac Zaharias, Everest Expedition, 2001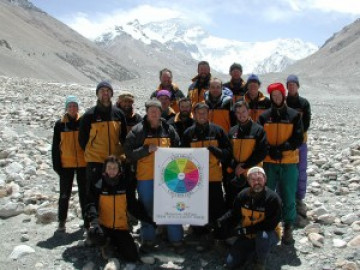 View other profiles

Team Management Profile (TMP)
The Power of Preference
The TMS Team Management Profile (TMP) is one of the world's leading psychometric profiling tools for personal, team and leadership development. 

The TMP is about learning, not just assessment. It identifies eight core activities (Types of Work Wheel), mapped against...

Window on Work Values Profile (WoWV)
Building Capable Leaders: Values Alignment
The TMS Window on Work Values Profile (WoWV) focuses on the alignment between personal and organisational values, and provides a solution when misalignment presents itself. If you are operating in an environment where your teams or...

Linking Leader Profile (LLP|360)
Building Capable Leaders: A 360° Solution
The TMS Linking Leader Profile (LLP|360) is one of the world's most widely used 360° multi-rater diagnostics. The LLP|360 identifies performance around fundamental people, task and leadership-related skills.

Based on 360° feedback, the Profile provides a...