The TMS Window on Work Values (WoWV) personal development test Profile focuses on the alignment between personal and organisational values, and provides a solution when misalignment presents itself. If you are operating in an environment where your teams or clients are seeking greater understanding of an individuals poor performance, misalignment and team conflict, the WoWV Profile is a reliable solution.
The Profile provides valuable insights as to:
How individuals approach work
What drives decision making
What causes people to defend what they believe in
What determines specific behaviours
Answering these questions allows leaders, HR and L&D professionals to more successfully:
Explore the implications of potential misalignment
Gain a deeper understanding of conflict situations, disengagement and poor performance
Design appropriate programmes to improve performance and outcomes
---
For Facilitators, Human Resource and Learning & Development professionals, becoming accredited is as easy as investing one day with our experienced Learning & Development team who will guide you through the process. Once accredited you will be armed with all the support tools you need to immediately integrate our WoWV Profile into your programmes.
Our dedicated Client Services team provide the support you need to process, administer and manage your groups. In our recent national benchmarking study, our Client Services team were nominated as one of the primary reasons our Network Members stay with TMS.
Click the accreditation links to see our upcoming dates and learn about our flexible accreditation options.
---
The Window on Work Values Profile (WoWV) is used for:
Organisational Change
Conflict Resolution
Cross-Cultural Teams
Merged & newly formed teams
Performance & Conflict Management
Executive Coaching
Personal & Team Development
Creating Team & Organisational Charters
The Window on Work Values Profile (WoWV) includes:
Unlimited access to TMS Global for 2 years which includes Profile linked Diagnostic Tools, Videos and eBooks
A comprehensive WoWV Development Guide
Access to an online suite of personal development tools
Real-time simulations, applications, activities & e-books
Personalised feedback based on individual Profile results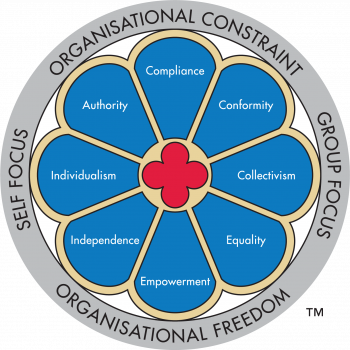 We have been using TMS Profiles in our organisation for four years and we have found them very valuable for increasing the effectiveness of our work teams. We have used the Team Management Profile with over 500 employees, and now TMS terminology is part of our vocabulary when we set up new project teams
Kevin Nash, Director, Employee Development
View other profiles

Team Management Profile (TMP)
The Power of Preference
The Team Management Profile (TMP) is the flagship TMS profile and the leading solution amongst world's psychometric assessment tools for personal and leadership development, as well as for developing teams.

The Team Management Profile is not…

Opportunities-Obstacles Quotient Profile (QO2)
Building Capable Leaders: Risk
The TMS Opportunities-Obstacles Quotient Profile (QO₂) personal development test highlights people's predisposition to seeing opportunities vs obstacles in particular situations, and their probable approach to innovation, change and risk. If you are operating in an…

Linking Leader Profile (LLP|360)
Building Capable Leaders: A 360° Solution
The TMS Linking Leader psychometric testing Profile (LLP|360) is one of the world's most widely used 360° multi-rater diagnostics. The LLP|360 identifies performance around fundamental people, task, and leadership-related skills.

Based on 360° feedback, the Profile…